Alfa 'Breast Diagnostics' Tri-Fold Brochure
Print out & distribute to your patients or place in your waiting room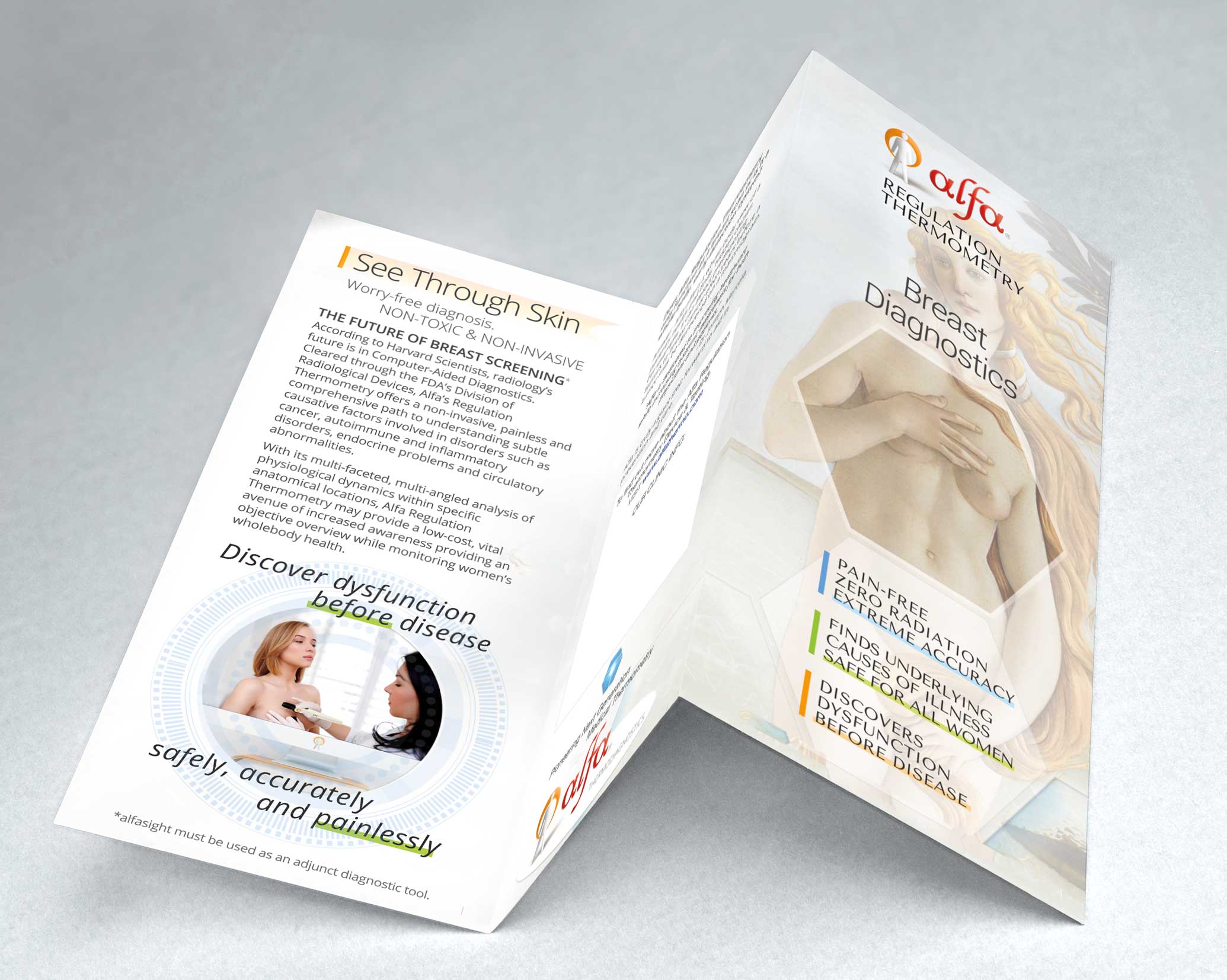 We've created a brochure you can use to educate your patients on the benefits of Alfa Thermometry as it applies to Breast Diagnostics.
Download the front & back PDF files and pass them to your favorite Print shop. Or, simply provide them with a link to this page.
Specifications are easy: Standard Tri-fold layout. Dimensions: 8.5" x 11" Includes a 1/16" bleed. 300dpi. CMYK.
We recommend a gloss or semi-gloss heavy paper stock.
NOTE: On some browsers, clicking the download button will open a new window with the PDF displayed. If so, simply select 'Save As' from your browser's File menu.
DOWNLOAD the Alfa 'Breast Diagnostics' Brochure files